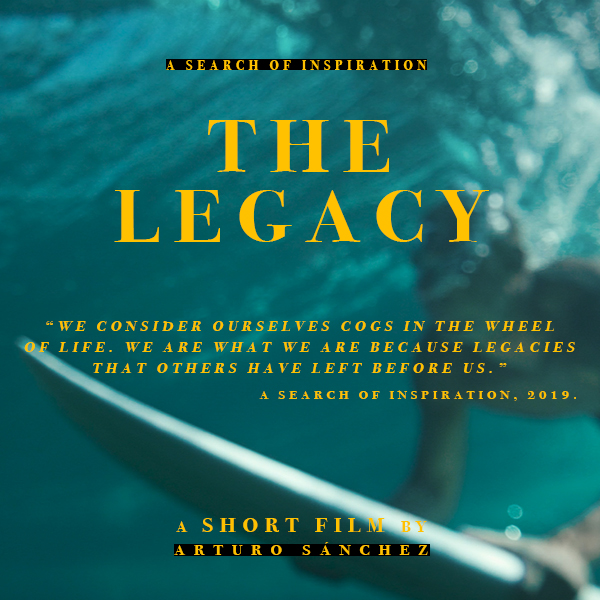 24 Ene

THE LEGACY – A SEARCH OF INSPIRATION
THE LEGACY
Un viaje en busca de comprender la importancia del legado.
Este surf short film es el segundo proyecto de "A search of inspiration". Con el surf como hilo conductor y el viaje como forma de inspiración,"TheLegacy" trasciende lo superficial para estimular el lado reflexivo del espectador. Como protagonistas tres surfistas del mediterráneo que iniciarán una incesante búsqueda hacia su propio legado.
"Nos consideramos eslabones que forman parte de la cadena de la vida porque somos lo que somos gracias al legado de los demás."
A Search Of Inspiration.
 Director: Arturo Sánchez @arturosanchezco
Featuring: Hugo Sánchez @hugoscerveron /  Nacho Medina  /  Miguel Campo @miguecampofominaya
Countries: Australia and Philippines
Os dejamos la entrevista y el primer edit del proyecto A Search Of Inspiration.
A SEARCH OF INSPIRATION: NACHO MEDINA, HUGO SÁNCHEZ Y ARTURO SÁNCHEZ
'A search of inspiration' ¡cualquier proyecto bonito, distinto e inspirador puede tener cabida!