15 May

A esto no se le tiene Respeto…
PETICIÓN para declarar  la Barra de Mundaka "Bien de Interés Cultural y Entorno Natural Protegido". Ante la actual actuacion sobre La Playa de Laida, El Mundakako Surf Taldea​ Club pide ayuda a todos los amantes del surf y de la naturaleza para proteger  una ola de relevancia mundial.
Firma aqui>>http://chn.ge/1Hh8bgc
HELP US  Declare "The Mundaka Sandbar" a "Location of Cultural Interest"
 Sign up Here >>http://chn.ge/1Hh8bgc
La Barra de #Mundaka  representa uno de los mejores lugares  a nivel mundial para la práctica del surf. Está situada en un entorno natural de característica únicas como es la Reserva de la Biosfera de #Urdaibai. La ola de Mundaka es un referente  mundial por su calidad y su espectacular entorno. Además, es el motor económico de la zona.
#Mundaka sandbar is one of the best places in the world for surfing . It´s located in a natural environment and unique feature is the Biosphere Reserve of #Urdaibai . The wave of Mundaka is a  world benchmark for quality and it´s spectacular surroundings . More over, it´s the economic engine of the area.
Para que conozcáis el privilegio que tenemos los que vivimos en la Reserva de Urdaibai : A esto no se le tiene respeto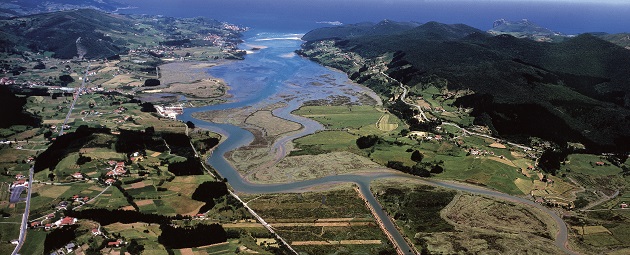 Vista aérea de la desembocadura de la ria en el mar. /  Aerial view of the mouth of the estuary into sea.
Urdaibai Bird Center, observatorio y parada migratoria de aves. /  Urdaibai Bird Center, observatory and migratory birds stop
Vista aérea Mundaka /  Aerial view Mundaka
Paseo por Mundaka y la ría en  Sup Paddle. /  Stroll through Mundaka and the estuary at Sup Paddle
Mundaka  /   Mundaka
La ola de Mundaka  / The wave of Mundaka
Isla de Izaro  /  Island of Izaro
Firmemos la petición para que podamos seguir viéndola y disfrutarla. GRACIAS
Sign the request so we can watch it and enjoy it. Thank you